This is Narwhal. He has a tail on his behind like most other dogs, but also has this second one on his head. This pup has become something of an internet celebrity after blowing up on Twitter today.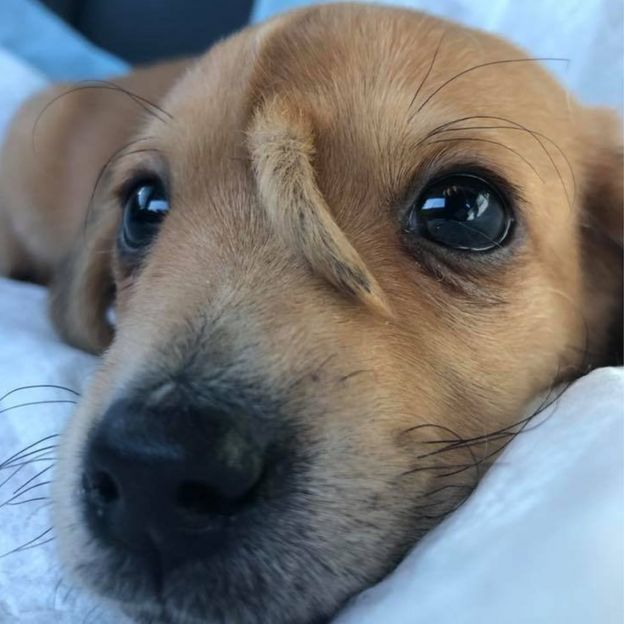 According to BBC, veteranary staff say there's no medical need to remove the tail. Predicably, Twitter has been losing it over this little guy.
From standard aww-ing:
NO ONE SPEAK TO ME TODAY UNLESS IT'S ABOUT NARWHAL, THE LITTLE PUP WITH A TALE ON HIS HEAD 🥰 pic.twitter.com/9BR0cer3vo

— Kayla Winkler (@kaylawinkler) November 13, 2019
To wanting to adopt him:
I don't think I've ever wanted a puppy more than I want Narwhal. https://t.co/SHDdEB74c6

— Gabe Hauari (@GabeHauari) November 13, 2019
To threatening violence in Narwhal's defense:
i would kill 38 grown men consecutively with my bare hands for narwhal https://t.co/XyQJBpnFf8

— noah ortiz (@noahortizvii) November 13, 2019
For the record, I would also die for Narwhal. After blowing up on Twitter today, he should have no trouble finding a good home as soon as he's available for adoption.
---